Fabrics
Discover below the fabrics we most commonly use and how to best care for your garments depending on fabric type.
Recycled Polyester
Our recycled polyester is made from recycled plastic bottles (certified post consumer use). Polyester (and plastics) are made from the raw material petroleum, which is a finite natural resource.

So using plastic that already exists and turning this into polyester fibre eliminates the need to extract more of our precious natural resources (leaving them in the ground where they belong) while helping to divert waste from landfills and oceans.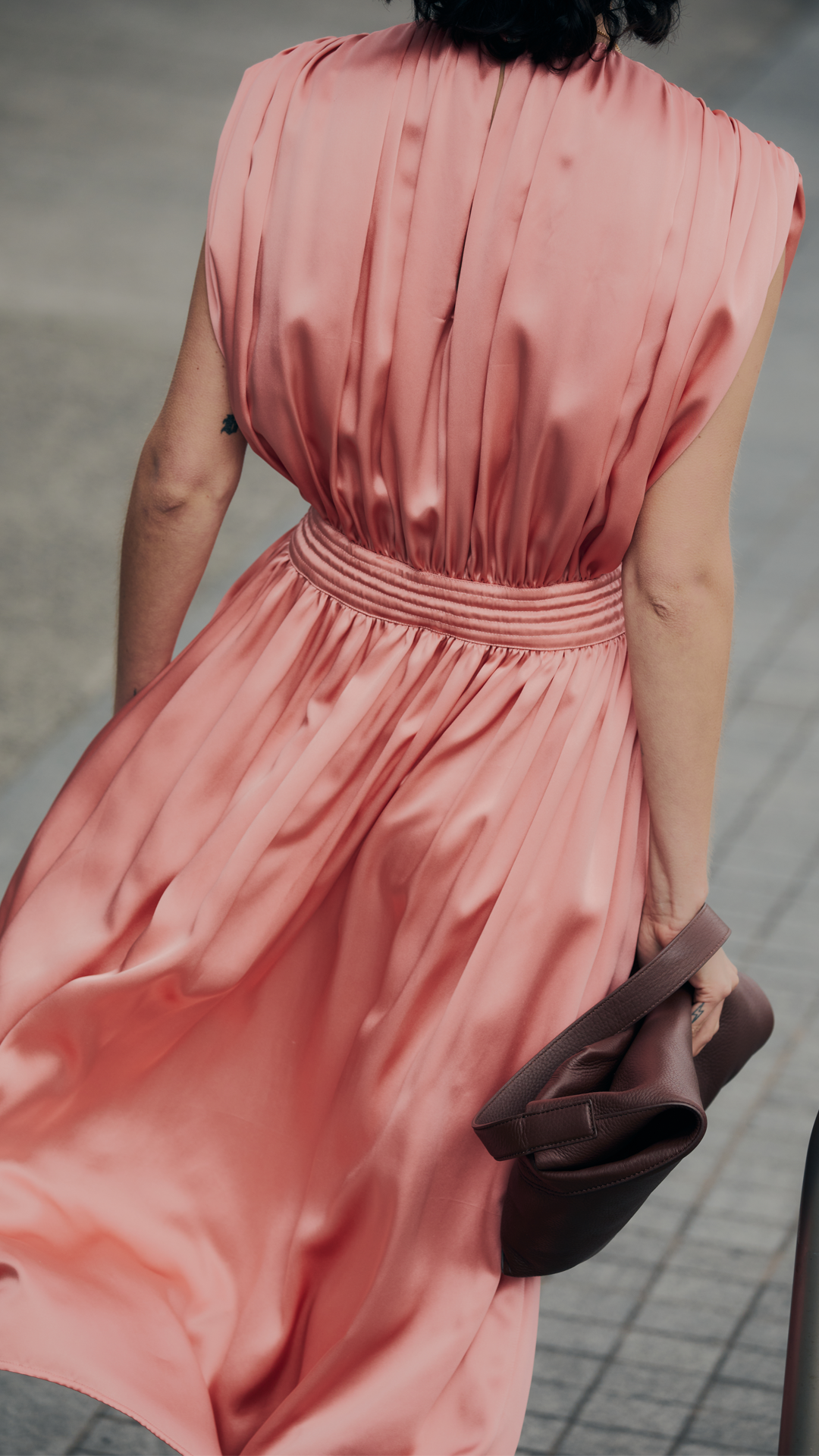 Cold wash
These can be washed in the washing machine on a cold delicate wash. If you're worried, put them in a lingerie bag and make sure to wash them with similar colours. Lay flat to dry in the shade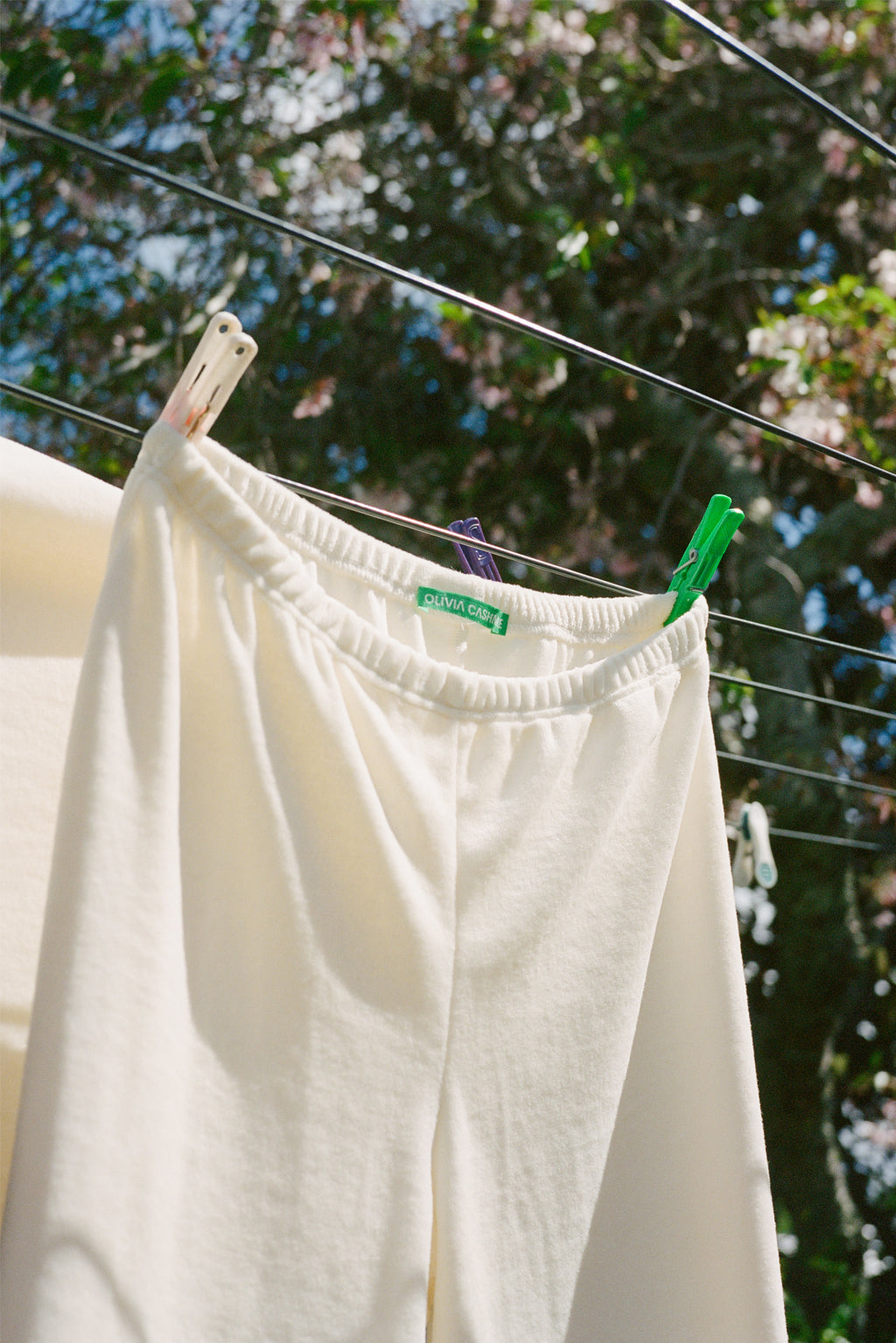 Air dry
If in doubt, always dry clean. Dry cleaning uses low moisture techniques, allowing them to be cleaned and repaired. This will ensure that the finish of the garment stays luxurious and soft.